Opportunities Beyond the Wabash Center
Listed in this column are opportunities focused upon improving teaching and learning in religion and theology. We post these opportunities not as endorsements, but as a gesture of networking. We do not post employment ads. 
Online Teaching Strategies Certificate Course

In this time when many of us in higher education are conducting more classes online than ever before, we wanted to share that United Theological Seminary will be offering again their Online Teaching Strategies Certificate, beginning on February 8, 2021.
Designed for theological educators, this 14-week course will cover current best practices for producing powerful online and hybrid teaching courses. The course has been structured to meet the demand of changes in our institutions brought about by the COVID-19 coronavirus.\
Upon completion of this professional certificate course, educators will have the ability to confidently design, develop and deliver online and hybrid courses for virtual students through engaging content, interactive learning techniques and an atmosphere that promotes a sense of community.
Through this course participants will:
See best practices in online education put into action through the course's online curriculum
Learn to adapt face-to-face courses to the online environment or begin to develop an online curriculum
Develop creative learning activities that stimulate student engagement
Create a complete online course, including syllabus, discussion forums and interactive activities for the online learning environment.
Cost: $1,850 (*Group rates available. Contact Phyllis Ennist at pjennist@united.edu for details.)
Pandemic Learning: Connecting Through Book Groups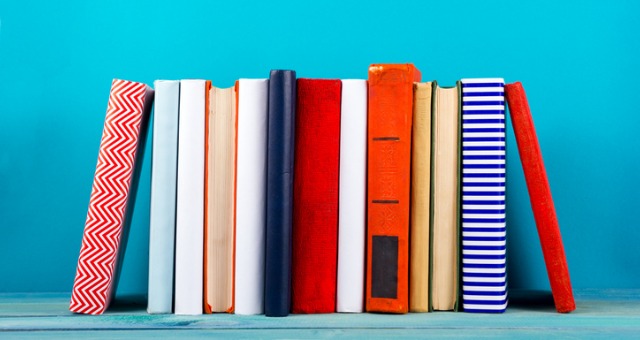 Tips for designing a book group
By Crystal O. Wong, EdD
To design a book group, consider goals, pedagogy, and disciplinary practice. My goal is to incorporate conversations, tapping our voice, emotions, and intellect to ease social isolation. I draw on my teacher training, on the importance of human presence and interactions as ingredients for learning, supported by a recent working paper on the benefits of peer interaction during the pandemic. I also draw from my discipline, composition studies, which has a rich teaching history focusing on post-secondary writing. Thus, my book groups are designed to support these principles. The process includes the following:
Student choice in book selection: Students in my class choose a book from a list of three: Born a Crime by Trevor Noah, Educated by Tara Westover, and Dear America by Jose Vargas. No matter what discipline one teaches, choosing books that explore cultural identities and display real-life issues will empower students to engage.
Student choice in writing prompts: Once students have chosen a book and begin reading, they write three weekly short papers, choosing from six different prompts (e.g. author's arguments, author's rhetorical strategies, key issues, areas of reading difficulty, questions raised, and character analysis). Each week, we workshop one of these papers to discuss writing strategies: choices a writer can make, what's working well, and what can be improved. These conversations, in turn, help foster a classroom community.
Student-led discussion groups: While students write for homework, they discuss their shared book in small groups (6-8 students) during in-class meetings where one day of the week is reserved for book discussions. Generally, three small groups meet for 25 minutes, each back-to-back, with the faculty present at all sessions. These discussions are often student-led and prepared using the three questions that each student generated for discussion. Having students facilitate discussions tends to relax the learning climate and encourages authentic conversations; students are more willing to exchange ideas, raise questions, and listen to different perspectives when it's peer-to-peer. And, they always have a way of getting a good laugh out of us.
Student engagement in peer-group work: After students finish reading the book, they, along with members of their book group, put together an activity to teach the class something about the topic or issue of their book. Last semester, some book groups posed a problem for the class to solve, created a Kahoot, showcased an exhibit, and designed a jeopardy game. These activities were fun, creative, and learning-driven.
Practicing what writers do: To conclude this project, students work through the writing process of generating ideas, drafting, giving/receiving feedback, and revising to compose a book review, which then gets published in their ePortfolio.
As we settle in for another semester of remote instruction, having conversations in the classroom is more important than ever to tackle pandemic isolation and learning, and using book groups is one way to do that. When students engage with each other in weekly discussions and peer-work, they share not only new ideas but also a friendship that seems unlikely in the middle of a pandemic.