Flourishing in the Teaching Life Series
In this series we are emphasizing aspects of holistic living, health, financial wellbeing, career decisions, seizing possibilities and developing personal agency. These conversations are not meant to provide personal advise. We are encouraging thoughtful reflection.
Blogs
Podcasts
Hosted by Wabash Center Director, Nancy Lynne Westfield, Ph.D.
Podcast Producer: Rachel Mills
Sound Engineer and Composer: Dr. Paul O. Myhre
Personal Finance and Planning: Roger Nam
Flourishing in the teaching life means, in part, knowledge of and agency for personal finance. This conversation engages basic topics like: TIAA accounts and knowing how to invest, understanding job benefits, and when to plan for retirement. When to hire a financial planner? When to write a will? How much money is enough money? What does it mean to have agency about personal finances?
Understanding Institutional Finance: Roger Nam 
Why should faculty understand the institution's finances, the endowment, or be able to read the budget? Flourishing in teaching includes knowledge of your institution's financial state. How does one learn to access, read, and understand institutional budgets. What is the financial ecology of the school? What is the role of the CFO and how does that role support curriculum? What if faculty are expected to raise money for the school? What if faculty are asked to serve on the finance committee? How does an endowment work? What does it mean to have knowledge about the school's long-term financial trajectory?
Negotiating the Job Offer: Roger Nam
Flourishing in a job starts with negotiating at your hire. What can be negotiated at hire? What is unlikely to be negotiable at hire? How does one know? How do dean's get their "first pick" in the hiring process? How important is a written letter of hire versus an oral offer? When should I say "no" to a job offer? What if I get multiple job offers? What does it mean to have agency during the hiring process. Suppose the feeling of belonging begins at the hiring process?
Charting the Course of a Scholarly Career: Roger Nam 
Scholarly careers are not linear or tidy. Hear about helpful tools for career management like: creating a map/plan for tenure process and promotion (6 year plan), having more than one mentor, knowing when to leave the first job and when to stay, finding conversation partners for career decisions.
Entrepreneurial Ambitions and Insights: Roger Nam 
What scholarly skills are transferrable to other enterprises? What does it mean to consider an executive position like a deanship or presidency? How do I manage speaking engagements, book deals, and other kinds of opportunities? When should a LLC be established?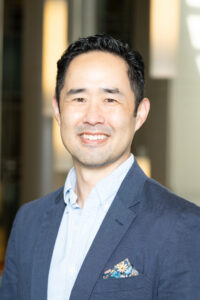 Roger Nam, Ph.D., is Professor of Hebrew Bible at Candler School of Theology/Emory University. His research interests include Ezra-Nehemiah, Northwest Semitics, diaspora studies, and ancient economies. He is the author of Portrayals of Economic Exchange in the Book of Kings (Brill, 2012) and The Theology of the Books of Ezra and Nehemiah (Cambridge University Press, 2023). He is presently working on two books: an Ezra-Nehemiah commentary for the Old Testament Library (Westminster John Knox) and The Economics of Diaspora (Oxford University Press).